Datetime Project
Safe Software (Full time, 2009 - 2017)
Picked up leading edge open source datetime libraries by Howard Hinnant (C++11/14) at CppCon 2016 and used them to resolve 10+ years of user requests. Shipped project in summer of 2017.

Presented a poster and gave a lightning talk on this project at CppCon 2017.

Co-presented this marquee project at the FME International User Conference 2017 to an excited crowd.
---
CppCon 2017 Poster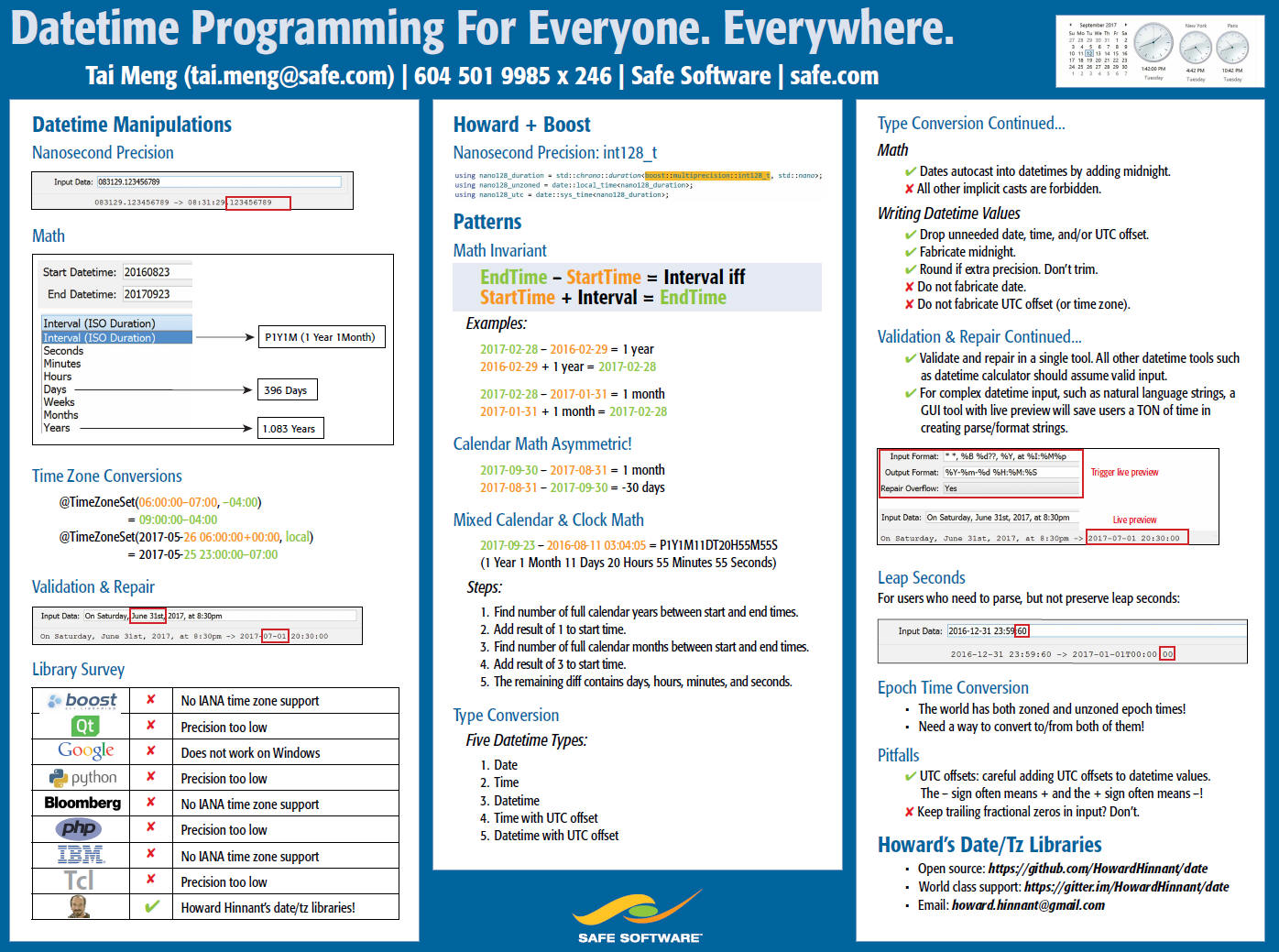 CppCon 2017 Lightning Talk
"Datetime Programming for Everyone, Everywhere"
FME International User Conference 2017 Co-Presenter
"Dates and Times: Interpretation, Math, and Other Timey Wimey Stuff"